One of our most popular frame styles is The Blair. The Blair sports a rectangle shape with rounded corners. These frames are available with prescription, reading, or no-power lenses, all of which come with blue-light protection to guard your eyes from digital eye strain. So what makes this particular style so popular?
Wide variety of colors: The Blair comes in tortoise, green stripe, blue stripe, and crystal (clear). With such a wide variety of colors to choose from, it's impossible to not find one right for you. If you prefer a classic look, go for the tortoise. If you love trends, try the hip crystal clear color. And if you want something fun but not too crazy, the green and blue stripe colors are both colorful enough to make a statement, but also quite classic.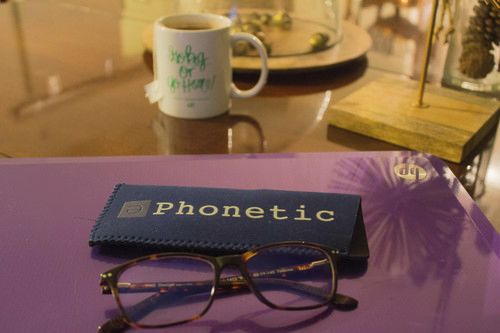 Photo courtesy of ellespann.tumblr.com
Classic shape: The Blair's slightly squared shape is classic and timeless, while the subtle curves and silver temple accents give it the slightest flare.

Universally flattering: Speaking of The Blair's classic shape, it's also a universally flattering one. The not too square, not too round shape looks great on every face shape, be it square, heart, circle, or oval. 
Protection: Of course, we can't forget the main reason why The Blair is a must-have: protection from digital eye strain. Staring at a computer, phone, or any blue-lit screen all day can cause headaches, fatigues, and serious damage to your eyes. Computer glasses such as The Blair protect your eyes from the damage screens can cause, ensuring your eyesight for years to come.